1620 Gough STREET (AT Bush) SAN FRANCISCO, CA 94109 — TEL. (415) 775-1117
Main Sanctuary, St. Mary's Chapel, St. Peter's Hall
Main Sanctuary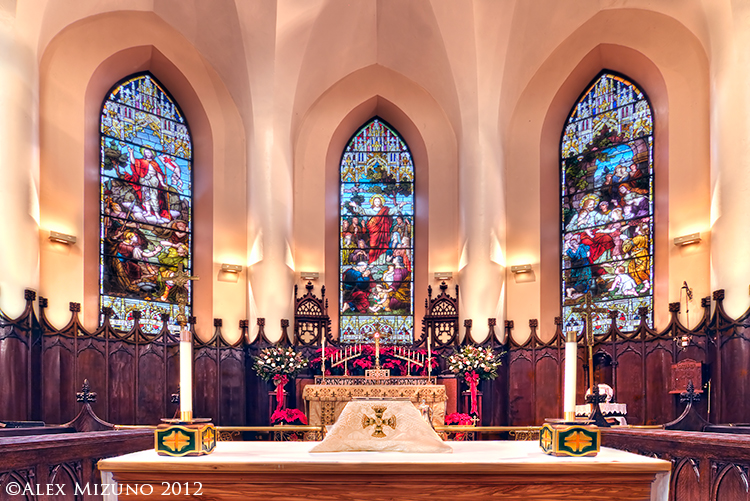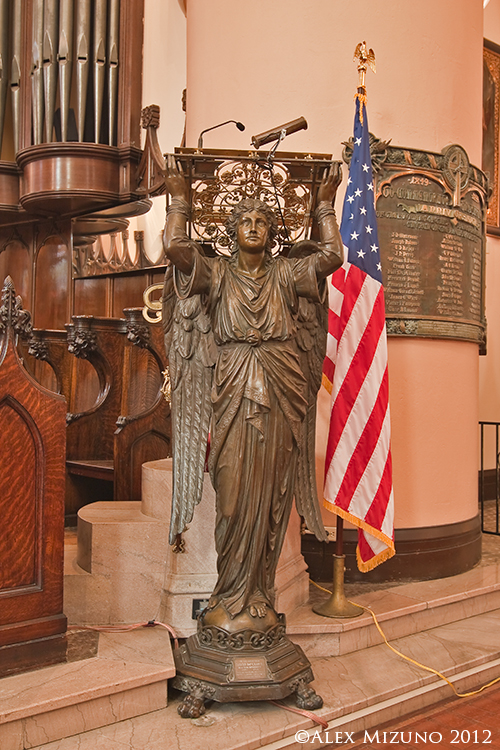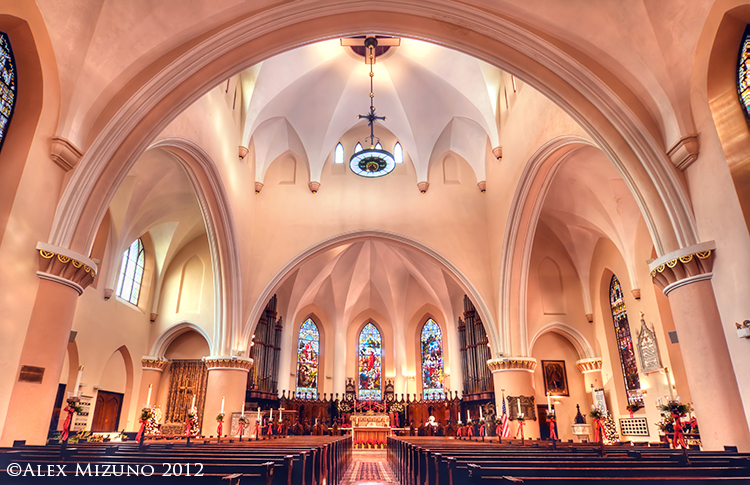 TRINITY EPISCOPAL CHURCH was established in 1849 and is the oldest Episcopal church on the Pacific Coast. It is the second oldest congregation in the City of San Francisco.
From even before the onset of the AIDS crisis more than 30 years ago, Trinity has always welcomed the LGBTQ community.
After Ruth Brinker started Project Open Hand in her home kitchen to deliver home-cooked meals to AIDS patients, she moved the operation to Trinity so she could expand to hundreds more people in need.
Before marriage equality became an issue, Trinity hosted some of the first blessings of civil unions.
Trinity was first to volunteer for the Interfaith Homeless Shelter program.
You can read a brief history of Trinity+St. Peter's Episcopal Church here.
St. Mary's Chapel was the first space occupied by Trinity congregation when the main sanctuary was closed. While the main sanctuary is now re-opened, St. Mary's Chapel is an intimate and inviting venue. It has over the years been used by a variety of congregations that took up residence in the space during their formative years. As fate would have it, Trinity was resurrected here when they merged with St. Peter's congregation and became Trinity+St. Peter's. It was not long after that they moved into St. Peter's Hall where the congregation would grow and flourish. St. Mary's Chapel is now the home of Freedom in Christ, an evangelical congregation for the LGBTQ Community.
TRINITY†ST.PETER'S EPISCOPAL CHURCH was officially united August 5th, 2012 with the blessing of Bishop Marc Andrus. On Sundays our unified congregation offers an 11:00AM Choral Eucharist, held our main sanctuary. Saint Peter's Hall is now used for small gatherings, receptions, and other intimate events. We have two healing altars during communion for anyone who desires special prayers, anointing with oil and/or laying on of hands. All are welcome.
Join us for fellowship and refreshments after each Sunday service!
Our Church thrives because of the passion and dedication of our volunteer leadership, and parishioners. We're always looking for those among us who want to give back what was so freely given.
If you are interested in participating in any of this years campaigns, please subscribe to our mailing list or email our Parish Administrator for more information.